Get my weekly success tips straight to your inbox!
Love Yourself Despite Your Diagnosis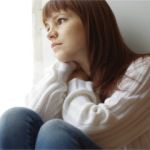 Have you been diagnosed with an auto-immune disease or any other chronic illness? Has your diagnosis taken away your confidence and hope for the future? Has your diagnosis created relationship issues with your loved ones? Are you living in fear of getting worse or being more limited? Have you lost your zest for life?
My MS diagnosis did all of the above for me. It was a huge wake up call. Was I going to become the MS or was I going to find the gifts of it and use it to change what needed to be changed in my life. It propelled me to really step up my game and look at places in my life where I was still not fully loving myself and putting others first and my self-care second.
The depression and loss of confidence that followed my diagnosis let me to be unable to support others because I wasn't attending to my physical and emotional needs.
Do you put everybody else's needs and wants before your own? Do you need a sustainable self-care regime so that your well stays full? Do you want to feel confident and love who you are with the symptoms you live with?
The Self-Love with a chronic illness is the solution you have been looking for:
In this program, you will:
Learn to say NO without guilt
Redefine yourself to feel good about who you are with your  diagnosis
Decrease anxiety, fear, and feelings of overwhelm and inadequacy
Find the gifts of your diagnosis
Go from victim to warrior
Create the structure you need to put SELF-CARE first
Create and experience FREEDOM within your limitations
Teach your children and loved ones to be mindful so theycan be part of your team
Improve your relationship with your partner
Gain confidence and self compassion
Create balance with food, exercise and diet
Don't allow your diagnosis steal your dreams of a bigger, better life. Contact me today for a FREE consultation. Today, you can begin to love who you are with what you have.
Weekly one-on-one coaching via telephone for 4-6 months.

Weekly email support with homework assignments that help you get clear and stay focused. No need to feel unsure of what to do. 

I'll help you each step of the way 3 guided audio visualization to promote healing and self- love.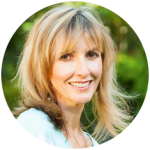 Schedule Your Complimentary Life Shifting Call
Set up a one-on-one FREE call so that we can discuss your challenges and how I can help.
Schedule Your Call Now
(954) 214-8991